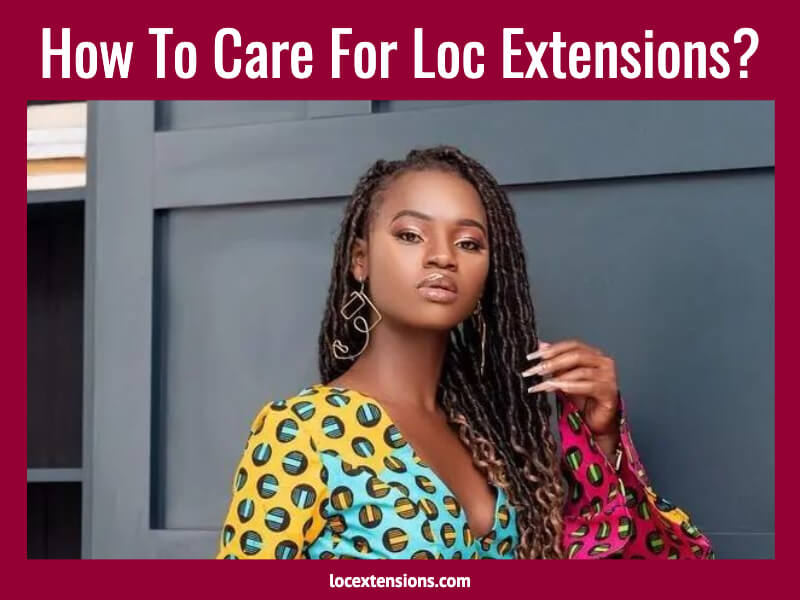 Are you attracted to the people having traditional locs installed in their hairs? If yes, you may also know how hard it is to get the perfect hairstyle with traditional locs. Human hair loc extensions are the life savior and a great alternate to the installed locs. 
Locs of any type, including the micro locs, dreadlocks, and sisterlocks, require almost 2 years to achieve mature, permanent, and perfect locs. In addition, it requires a heft investment for installation, retwisting, and maintenance services. But with the help of loc extensions, you can achieve a dreamy look within hours. In addition, you can mend already existing locs and prevent lo extensions shedding with hair loc extensions made from 100% natural human hair. 
If you have loc extensions, it is necessary to keep them neat and clean to make them stay longer. Unattended locs extensions after a year can cause buildup and even fungal infections in some cases. However, maintaining the locs with proper attention while using them is quite easy. So, here we provide you with some valuable tips about how to care for loc extensions. 
Washing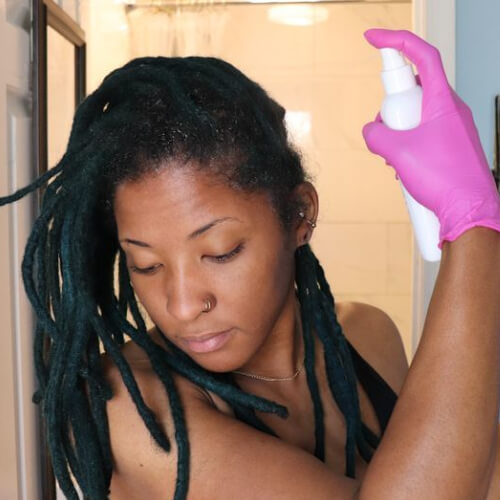 Image from Google
Washing permanent loc extensions is a vital component of hair loc maintenance that can't be neglected. Unfortunately, many people misinterpret washing and consider it bad for the hair. Washing dreadlocks is not bad, but washing them frequently can be harmful. It would be best to do the first wash of your new dreads after 2 weeks. Use a natural residue-free shampoo to wash your locs with the massage. 
An ideal way is to put small amount of shampoo and gently massage it on your scalp and locs. Make sure you cover the entire head. Further, rinse the dreadlocks using plenty of water to remove all the residues. After the first wash you can wash them once a week or every other week. Washing your Dreads more than once a week on a regular basis is not necessary. In fact it can disrupt the maturing process.Don't wash your locs extensions more than twice a week. 
Washing the locs is essential not only for getting rid of the residues but also it prevents matting. But excessive washing can be dangerous as it will dry your scalp, so be wise enough to care for your skin. Dry your hair thoroughly after every wash. Avoid heat exposure to the locs and let them fry in the natural air. To avoid moisture buildup, ensure your locs are thoroughly dried before you sleep. Never sleep with wet locs as they can accumulate unnecessary moisture. 
Salty water is magic for human hair loc extensions
Salt water treatment is quite popular when treating the dreadlocks or loc extensions. Swimming in the ocean tightens the locs even more and is healthy for locs. Further, you can use this treatment at home by washing your locs with salty water to achieve the perfect tightened dreadlocks. Don't forget to air dry your locs before sleeping. 
Sleeping with human hair loc extensions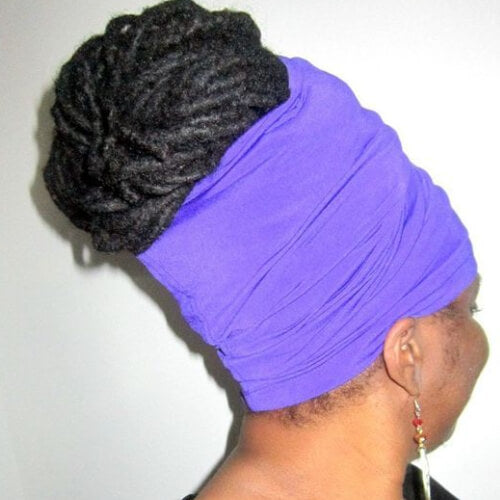 Image from Google
Sleeping with loc extensions can be challenging for some people who experience locs for the first time. The first few nights may feel difficult with some tightness and extra weight on the scalp. To prevent any stress, try to get lightweight extensions. Also, use a heat cap or satin scarf to cover your locs while sleeping. Satin head caps are best to protect the dreadlocks from extra frizz and buildup. In addition, it becomes easy to sleep peacefully at night when you know your dreads are protected. 
Itchiness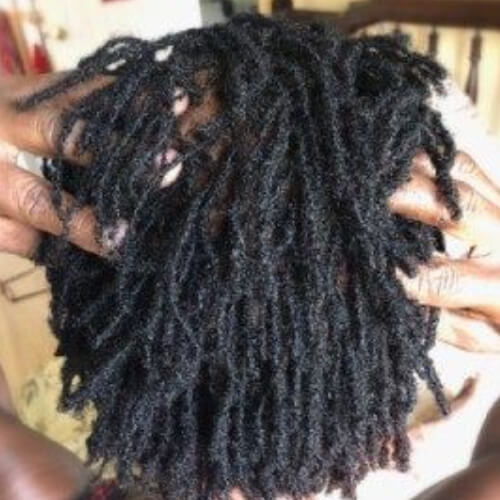 Image from Google
Feeling soreness or itchiness is entirely normal after installing the human hair loc extension. You may feel minor side effects for the initial days, but they subside with the time period. However, if the itchiness continues, consult your hair loctician or send your injury to us as soon as possible. We'll help you with the best possible solution in no time, please read "How to Get Rid of Itchy Scalp with Locs?"
Separate your locs
One of the most incredible tips to save your human hair loc extensions is to keep them separate from each other. Prefer combing the locs from the roots to the entire length to prevent their matting. It will make them look natural and professional without any hassle. Further, the locs will last longer being good in condition.
Palm roll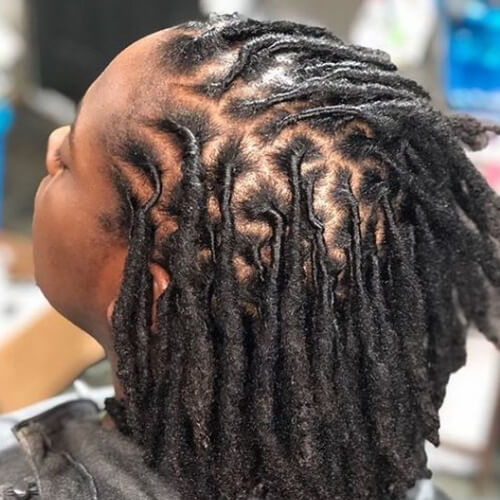 Image from Google
Palm rolling is one of the most accessible techniques to keep your locs smooth. If you have some loose ends, you can save them by simply palm rolling—no need to use any hair fixing products such as bees wax which can leave residues. So, palm rolls your loc extensions once a week and get professional locs at home.
Edge gel
Frizz is a common side effect of the locs and loc extensions. For any braided hairstyle or other hairstyles, the edges and roots of your locs may become frizzy. So, treating them with only Edge gel that slick down the edges and smoothens the frizz quickly is better.  
Hydrate
We cannot emphasize enough how important it is to keep human hair loc extensions well-moisturized. You may be wondering how to soften human hair dreadlock extensions? Take advantage of essential hair oils to lock moisture in your locs. Unfortunately, some environmental components can zap the moisture out of your locs, such as excessive exposure to sunshine, chlorine, or salt water. So, spray essential oils on your locs to retain their strength, shine, and sheen.
Apart from the tips mentioned above, it is vital to keep the human hair loc extensions softly. So, regardless of your hair looks, give time and attention to your locs to achieve the best hair looks.