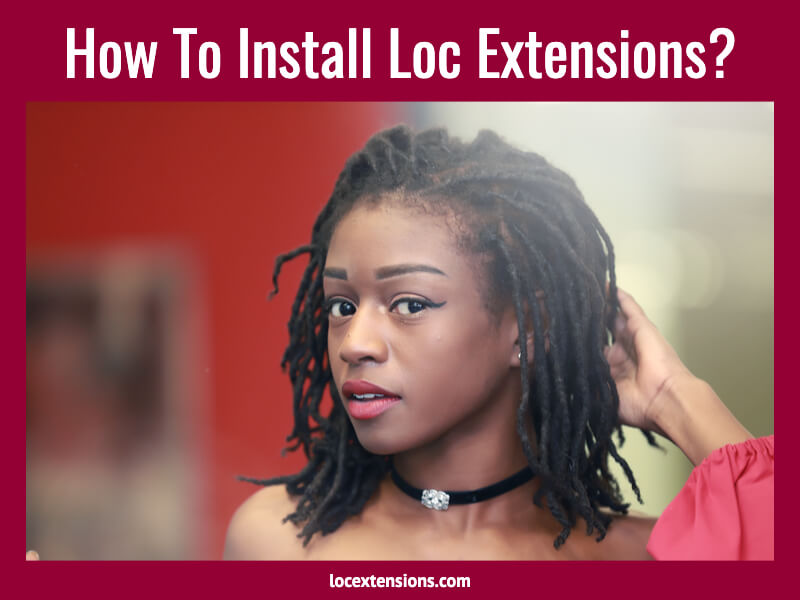 Have you been dreaming of getting the locs but are worried about the lengthy locs process? Don't worry because we have got you covered with an alternative solution. Install the loc extensions in your hair that look just like the natural locs. Although dreadlock extensions are not one of the most accessible styles to carry, this is the quickest solution if you can't wait.
In this article, we will take you on how to install loc extensions by a stepwise guide. One of the best ways is to get started locs with extensions by taking help from a hair expert or a hair loctician. However, the other way is to learn how to install loc extensions at home. Continue reading to learn about loc extensions installation by our step-by-step guide.
Install loc Extensions: Step-by-Step Guide
First, do you know what loc extensions are and the different techniques for installing locs? Loc extensions are natural human hair crocheted in the form of locks and can be easily installed in no time. Many people confuse loc extensions with faux locs. The faux locs are temporary locs that you can install for a shorter span such as two to three months or more. On the other hand, the loc extensions can be installed permanently for more than 2 years. Here are some basic steps for installing crochet loc extensions in hair.
The locks are made from natural human hair or synthetic hair. The first step of dreadlock installation is purchasing the extensions from the market or making them at home. Either way, you can easily install the locs in your natural hair.
-Buy Handmade Loc Extensions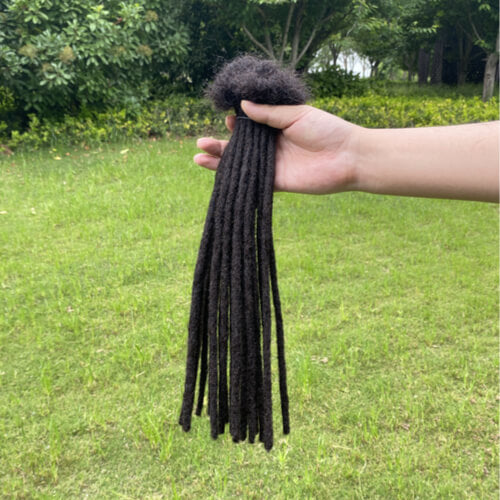 If you want a hassle-free process of getting the locs, get your hands on a few bundles of loc extensions from the market or online hair stores. LocExtensions.com offer quality 100% real human hair loc extensions at affordable prices, so anyone can afford them!
Remember that the loc extensions come in various lengths, diameters, colors, and textures. Hence, choose the one that fits best according to your natural hair. Always purchase human hair extensions as they are easy to install and maintain.
-Make Your Own Loc Extensions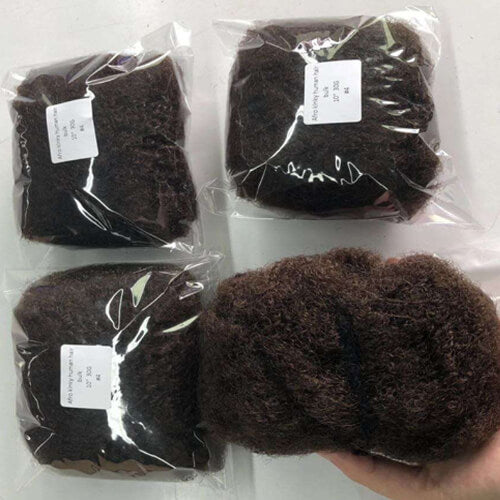 Another way of getting the locs is making your own locs. If you want to go cheap, get the bulk human hair, crochet them at home using the crochet needles, and install them in your natural locs. This is a good way of getting loc extensions for people who face difficulty finding handmade locs according to their hair shade or texture. 
-Get Your Materials
Just as you decide on locs installation, grab all the essential supplies. A better way is to prepare a list of all the supplies so that you don't miss out. Further, it will help you go hassle-free with a smooth locs installation process. So gather the following materials beforehand and get ready for a transformation.
A hair shampoo
A good condition
Scissors
Wide-tooth comb
Rat tail comb
Clips
Ponytail holders
Oil
Crochet needle
Locking cream
Grab all these necessary items for locs installation. A crochet needle is essential as it will be used in crocheting the extensions with natural locs. The needle with 0.5 millimeters is suitable for all locs because the smaller the needle, the better it is to get in between the tight areas of the locs.
-Cleanse Your Hair Thoroughly
Another major step of the locs installation is to clean your hair. Most locs are prone to dirt, lint and other environmental components. Further, the buildup in the locs is the dirt accumulation due to excessive moisture or sweating. So, before installing the locs extensions, ensure the natural locs are clean.
Get a fresh hair wash with a high-quality clarifying shampoo to eliminate debris and buildup in your hair. Additionally, you can also perform a deep clean before a week. Note that any buildup in the locs can be problematic for locs installation, so a clean head is what you need.
-Condition Your Hair
A hair wash is never complete without a conditioner. Use a high quality hair conditioner to moisturize your locs. The regular use of conditioner keeps you locs soft and hydrated. The locticians and hair experts suggest using the conditioner in their daily routine. So, take the time to detangle your locs with a good conditioner. Let your hair damp for the next step.
-Style
The next step is to choose the right style of partition for locs. You can choose the parting style according to your locking technique. For this purpose, you can consult a loctician or can educate yourself from YouTube or online platforms. Here are some parting systems to familiarize you with.
1: Diamond parts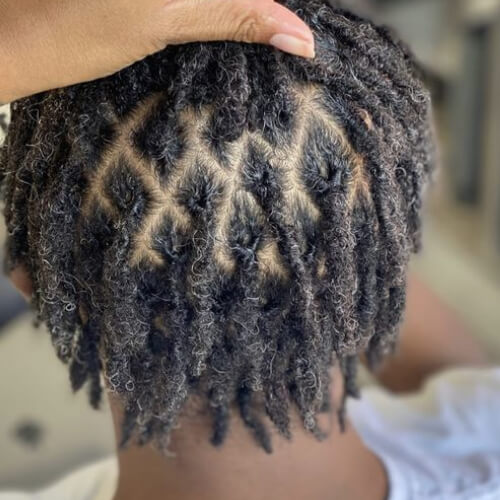 Image from Pinterest
The diamond parting system is a bit challenging because it doesn't allow showing much scalp. Although creating the perfect diamond partitions is complex and tough. This is the reason it is not recommended for DIYers.
2: Crescent partitions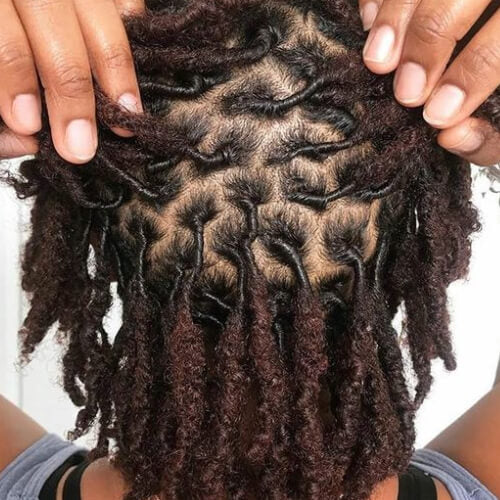 Image from Pinterest
The crescent parting system creates c-shaped parts all over the scalp. It is one of the most effortless parting design that is perfect for individuals who want their locs to frame their faces.
3: Square parts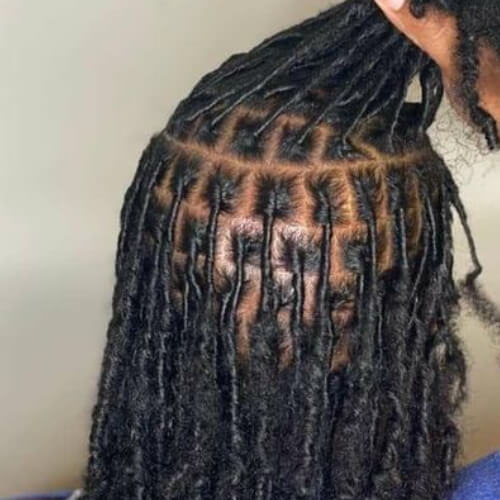 Image from Pinterest
Another common and famous parting system is the square partition. In this method, the locs or natural hair are partitioned in the shape of squares. Further, people love this style for its simplicity.
4: Random parts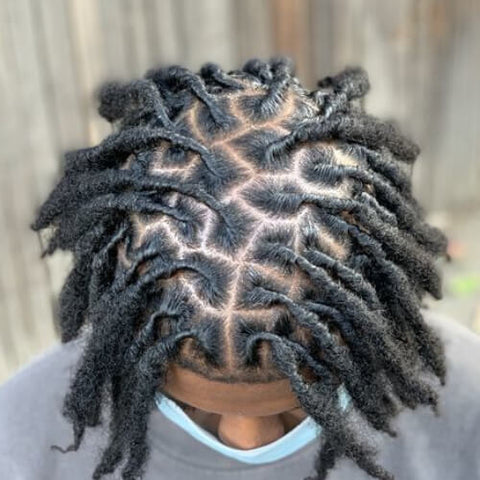 Image from Pinterest
Last but not least, a random parting system is shared among the individuals who love doing the locs at home. This method allows you to part your hair in random sections with your fingers, as neatness is no longer a deal. So, choose this style if you want to install your locs and go easy with quick locs.
-Installation
Now comes the most crucial step of the process, which is installation. To perform this part of the whole process, spray the roots of your locs with water. You can also use a locking gel if you want. Place the loc extensions at the base of natural hair. Further, hold a crochet needle and start crocheting the loose natural hair from your locs. Hold your natural hair and locs extension tightly and insert the crochet needle and pull out repeatedly. Keep on crocheting the extension from all sides. Stop and crochet from a different angle.
Stop crochet when the hair feels secured and tight. Moreover, keep rotating the locs clockwise and anticlockwise to ensure the loc is tightened from all sides. Repeat this step on the rest of the dreadlocks. Make sure all the loc extensions are twisted in one direction. Twist the roots of the locs to give them a professional touch.
Dos and Don'ts of Loc Extensions Installation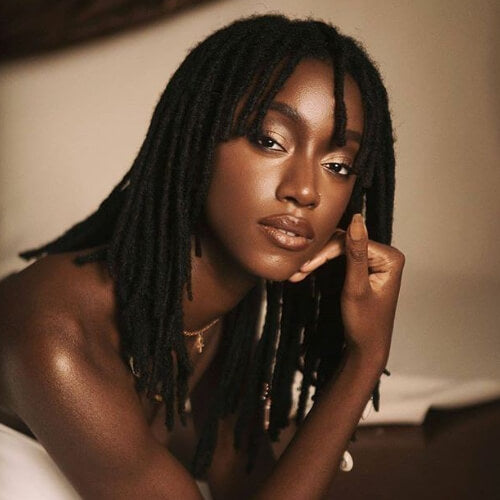 Image from Instagram
People consider locs installation a straightforward process, but it is not as easy as it may seem. Likewise, there are some advantages and disadvantages of this process as well. Here we will share some important points you must follow to stay on track. Let's glance at what things you need to perform while installing loc extensions and what things you must avoid.
Dos of loc extension installation
1: Quality check
While shopping for the locs must pay attention to the quality of loc extensions. Never settle for the cheap loc extensions. Go for the loc extensions made with 100% virgin human hair. Not every hair extensions shop produces quality loc extensions, so it is crucial to do a survey and then purchase.
2: Consult a loctician
Loc extensions are a long-term commitment to yourself that requires an active lifestyle and proper maintenance. So, it is important to go through the process professionally. There is no harm in reaching out to a loctician for retwisting sessions or regular consultation. If you are thinking of installing loc extensions for the first time, consult a hair expert or a loctician and take the tips. Further, you can ask out your concerns.
3: Take time
If you have started the locs installation on your own, don't rush. Take your time to rest and install midway. There is no hurry. Further, the process can take hours to days to complete the loc extensions installation on the entire head.
Don't of locs extension installation:
It would be best if you avoid some things to go through a smooth process. If a serious problem occurs, you can get help from a loctician.
1: Avoid extra length
Keeping locs at a reasonable length is one of the wise decisions. No extra weight on your back. No more sweating in the summer seasons. Further, the locs are easy to wash and dry. Extremely long loc extensions can put too much extra stress on your scalp, ears, and neck leading to serious health issues.
2: Don't take small sections
Another thing to mention is to not attach the locs with the smaller sections of the hair. Attaching thick and lengthy loc extensions can be painful. It not only puts extra stress on the roots but also causes the roots to thin.
3: Don't attach locks near the scalp
The hair professionals advise attaching the locs far from the scalp. Attaching locs near your roots puts extra tension on your scalp, which can trigger headaches and migraines. Further, as the locs are permanently attached, so it can be discomforting during sleep.
Summing It Up
You must complete your part of the research to know things about how to install loc extensions on short hair. To make your loc extensions look natural, take good care of them. Treat them just like your natural hair. Keep them buildup free. Wash locs twice a month and use essential hair oils to keep them soft and hydrated. Additionally, cover your locs at night to make them last longer. For any serious issues during your loc journey, don't forget to consult your loctician.